Towbar Fitting Service by the professionals at Redcap Towing Centre
Towbar Fitting - Redcap Towing Centre
We only supply and fit the highest quality towbars from the major UK & European manufacturers including Brink, Tow Trust, Witter and Westfalia, we can fit fixed flange ball, swan neck, detachable and the latest range of retractable towbars, 7 pin, twin 7 pin & new european standard 13 pin electrics are available, with over 40 years of tow bar fitting experience our experts can easily guide you through your requirements and options, call for a fast no obligation quote on 01254675522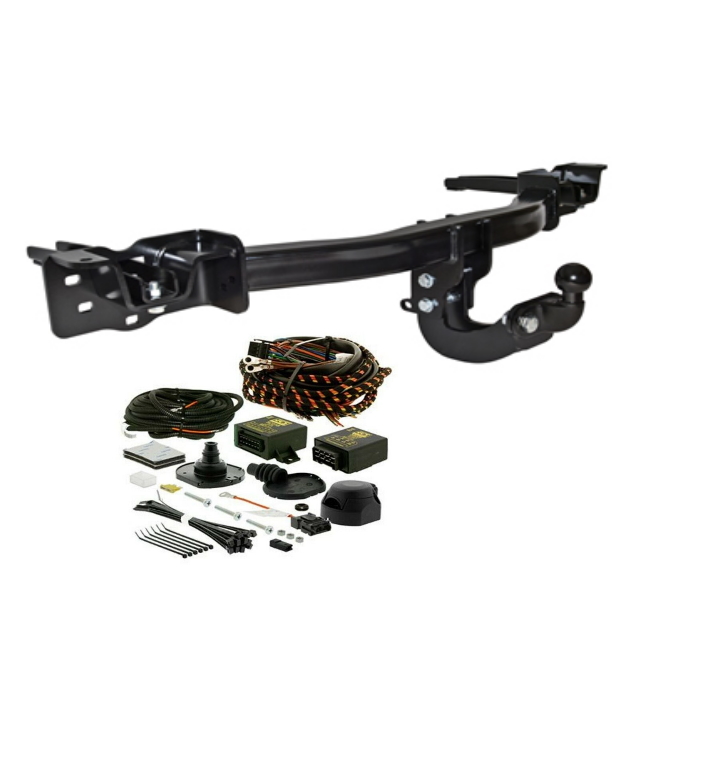 Contact us for a no obligation quote, we will guide you through your options to suit your requirements.
Book a appointment for your professional towbar fitting, bear in mind we may need to order your towbar, most towbars are delivered next working day.
Drop you vehicle off in the morning for your expert towbar fitting, we will contact you when your new towbar is ready.
Our fully qualified and highly experienced fitters are equipped with the latest tow bar diagnostic equipment, modern vehicles include sophisticated wiring systems (often including CAN BUS & multiplex communications), which interface with on board safety systems such as trailer stability programs.
Latest Towbar Diagnostics
We are one of the few fitting centres in the UK which has latest Osca 2.0 Diagnostic Coding for both the Westfalia, Autocode and S D Mat systems required to engage the vehicle towing safety systems, built into almost all new vehicles with safety systems such as trailer stability programme, (TSP) parking sensor cut off, dashboard bulb failure integration, automatic cruise control and even connection with the alarm system on the car ! In these cases it is essential to use original equipment style wiring looms with the towbar, we have considerable expertise in this area so you can be sure your car is in safe hands with us.
Choose your towbar type
Towbars come in all sorts of various shapes and sizes. We have compiled a short list of the most popular of the various towbar types on the market.
The fixed towbar is almost certainly available for your car, as we have developed a fixed towbar for almost any make and model of environmentally friendly cars. The only time the fixed towbar is unattainable, is if it happens to block your license plate or mist lights when installed, as these are legally required to be visible. A fixed towbar has the most reasonable price of all towbars and in by far the most cases is suitable for cars that have the Park Distance Control system (PDC).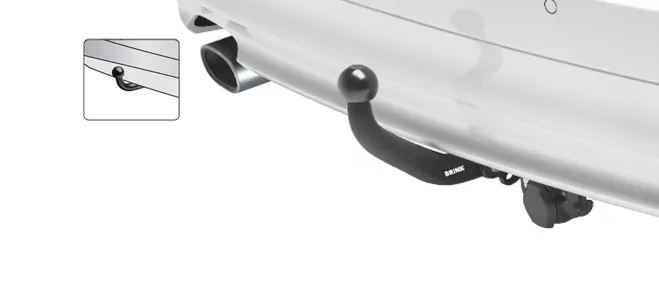 Are you looking for a Towbar Type for your car that in majority of cases can become completely invisible after use? Then the Brink vertical detachable towbar is the perfect solution. You can take out the ball and store it in the boot, and fold away the socket behind the bumper.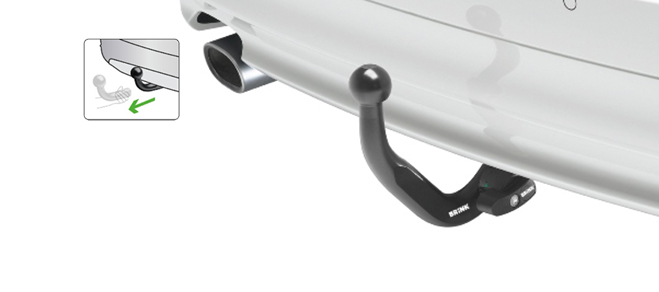 Do you regularly use your towbar, value the design of your car and want the best ease of use? The retractable towbar offers this combination. If the towbar is put away, there is nothing to indicate the presence of it under your car and you only need one simple hand movement before it is ready to use again.
Brink has an extensive selection of retractable towbars. However, the system is not available for all cars. Not every vehicle has enough room behind the bumper to fold in the retractable towbar.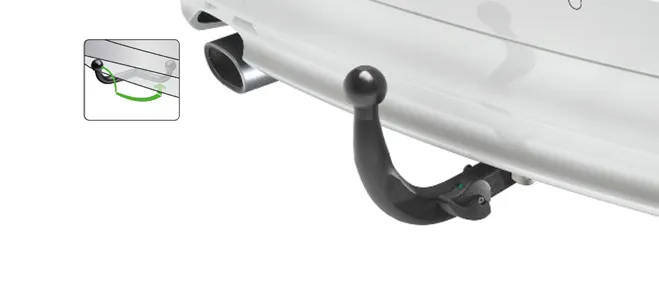 The two-hole flanged ball can be adjusted in height if the flanged plate it is mounted to consists of four, instead of two coupling points. The two-hole flanged ball can be mounted to both the top and bottom coupling points of the flanged plate. It can be useful to adjust it in height, especially if you have a delivery van. The two-hole flanged ball can be set up in such a way that the back doors can always swing open above the drawbar of the trailer. With a flanged plate consisting of four coupling points, you can also use other coupling systems, such as the drawbar coupling, claw coupling and the ball-pen combination. The coupling systems mentioned exactly fit this flanged plate.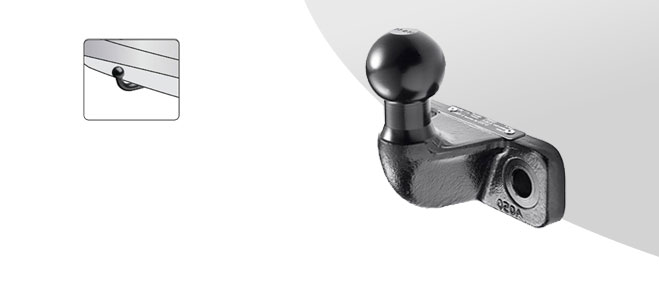 Our customers have been coming to us from all over the Northwest and further afield for over 30 years, With this in mind we have a loan vehicle which you can use to continue your day while we professionally fit your new towbar. Please enquire about availability.